Commuter Profile
Dr. Joseph Fields-Johnson: Bike Hero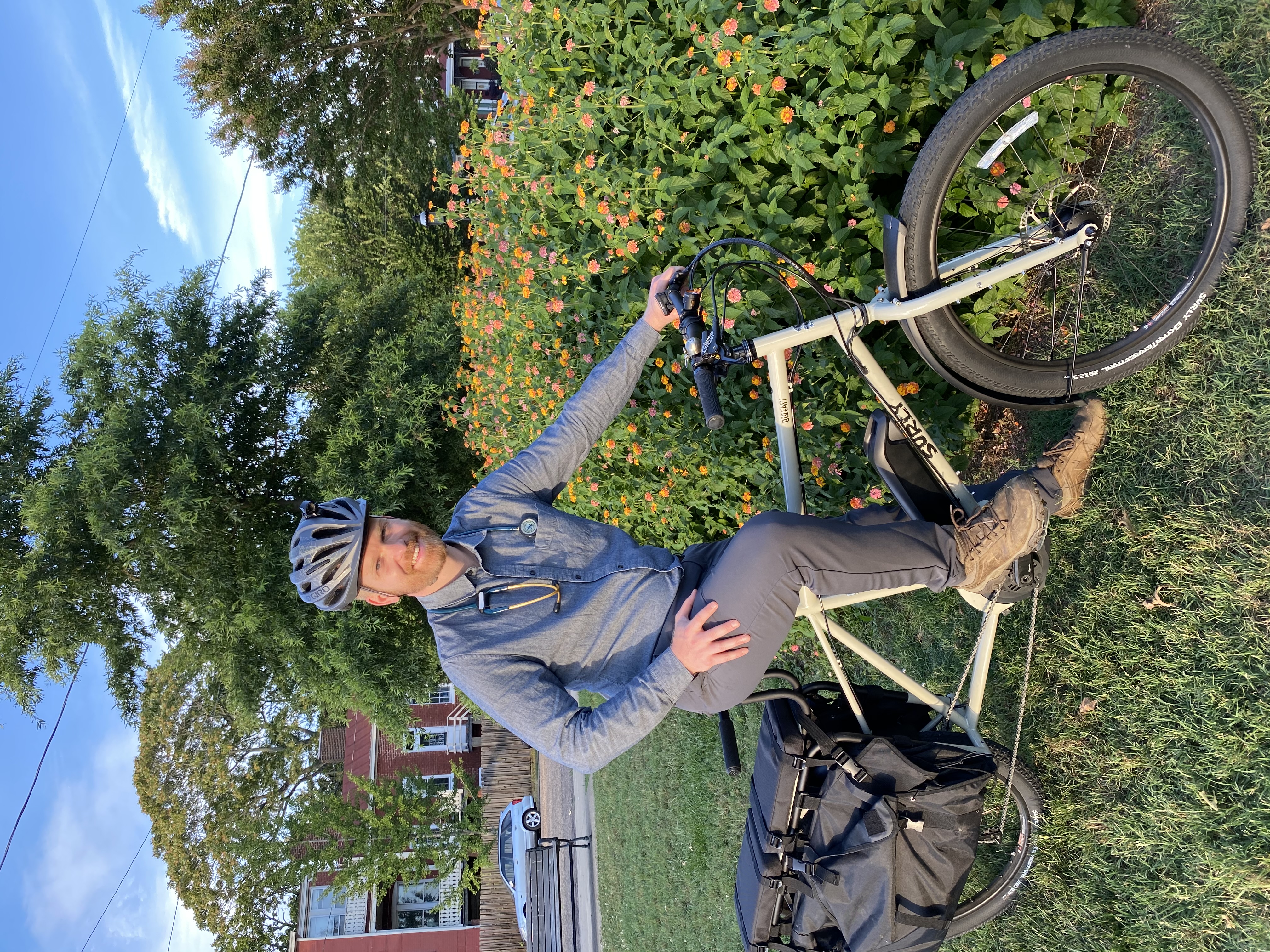 Dandelion Health Direct Primary Care
Meet Dr. Joseph Fields-Johnson, local doctor and resident bike hero! He has been a bike commuter for over 15 years, carefully choosing where he would live, work and play to utilize his bike as his primary mode of transportation. He even recently purchased an electric cargo bike to augment his travel needs!
Being "green" is not just a trend for him. As a family medicine doctor trained in meeting the diverse health needs of the family and community, Dr. Fields-Johnson seeks to change behavior by modeling it himself by promoting a "green" healthy lifestyle which includes cycling, reducing his environmental impact, recycling and advocating for better policies that improve health and equity. He can apply many of these principals at one time by riding his bike.
Dr. Fields-Johnson does home visits because "patient outcomes improve when we can understand the context of their lives." He also does home visits for patients that are accessible to him by his bicycle. He has a map on his website that details the area where he can do home visits.
When asked what he would you say to encourage others to try bike commuting, Dr. Fields-Johnson replied, "I encourage my neighbors to cycle as often as possible. The joy of human contact, especially during the pandemic, where I can engage directly with my community in spontaneous ways makes every trip very rewarding. Additionally, the fresh air and connection with my environment are critical elements of how I maintain my mental health. Bicycling is hard in the hills of Richmond. I encourage those that feel intimidated to start with recreational rides or even consider an electric bicycle to replace car trips. It really makes carrying cargo or going up a hill much easier for daily reliability." He goes on to say, "I thank RideFinders for the opportunity to interview and for all that you do in the region."

Team RideFinders salutes Dr. Fields-Johnson for his commitment to doing his part to help the environment and biking in the region. Please visit his website for additional information at https://www.dandelionhealth.com/services.
---
WOULD YOU LIKE TO BE FEATURED ON THIS PAGE?
If you would like to be featured on our Commuter Profile page, please submit your story, pictures and/or testimonial to RideFinders via email at cruffin@ridefinders.com or by calling us at (804) 643-RIDE. Please let us know how we should contact you if you are selected to be featured.
RideFinders has the right to edit content.