Executive Director's Corner
Letter from the Director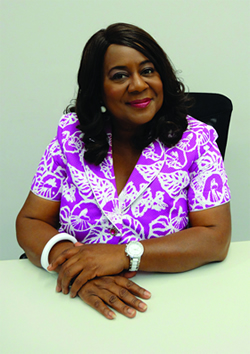 Greetings!
As a region, RVA is always engaged in the process of balancing short-term needs and opportunities with long-term visions and sustainability. As the regional ridesharing and transportation demand management (TDM) agency, RideFinders focuses on immediate and short range objectives, such as providing solutions and options to help combat the ever increasing gas prices and roadway congestion.
For well over 30 years RideFinders proudly proclaims that we have been in the green business. While our trademark Team RideFinders character heroes have graced the pages of many publications, billboards, movie theaters, the 3 major television stations and promotional items, the real actual persons that compose the RideFinders team have been diligently and tirelessly serving the citizens of Hanover, Henrico, Ashland, Goochland, Amelia, Powhatan, New Kent, the City of Richmond, the Tri-Cities and beyond. Our "Making an Impact- RideFinders Annual Report" details the difference our organization has made in protecting the region's air quality and increasing the efficiency of the transportation network. One exciting detail is that RideFinders efforts saved the region over 34 million vehicle miles traveled (VMT) and over 1.96 million gallons of gasoline! We will also solicit your input on ways to help us improve our services to exceed your expectations.
RideFinders remains an award-winning organization that continues to participate in community outreach efforts with citizens, organizations, employers, churches, and schools to actualize our mission of environmental stewardship, social responsibility, and economic development. We invite you to contact us about car and vanpool formation, transit fare media and schedules, transportation public hearings, employee trip reduction programs and site relocation, downtown parking, in our endeavors to help improve the air quality and quality of life in this region. It's true, through our personal, collective, and shared actions we can greatly impact the current and future direction of this region.
Everyone is enthusiastic about Richmond hosting the 2015 UCI Road World Cycling Championships! RideFinders has partnered with Richmond 2015 for exciting Charter 2015 initiative. Call 804-643-7433 to find out how your company can join the bandwagon of businesses doing their part to make RVA a more bike friendly place to live, work and enjoy!
I hope you'll continue to visit our website at ridefinders.com, give us a call at 804.643.RIDE, or stop by The Commuter Store and discover how you can become a real life air quality hero.
Onward,
Von S Tisdale