Find Carpool Matches Instantly
Aug 16, 2022
Did you know that our free Rides & Rewards can help you find carpool matches instantly? You can find carpooling rides with interested commuters sharing a similar work route.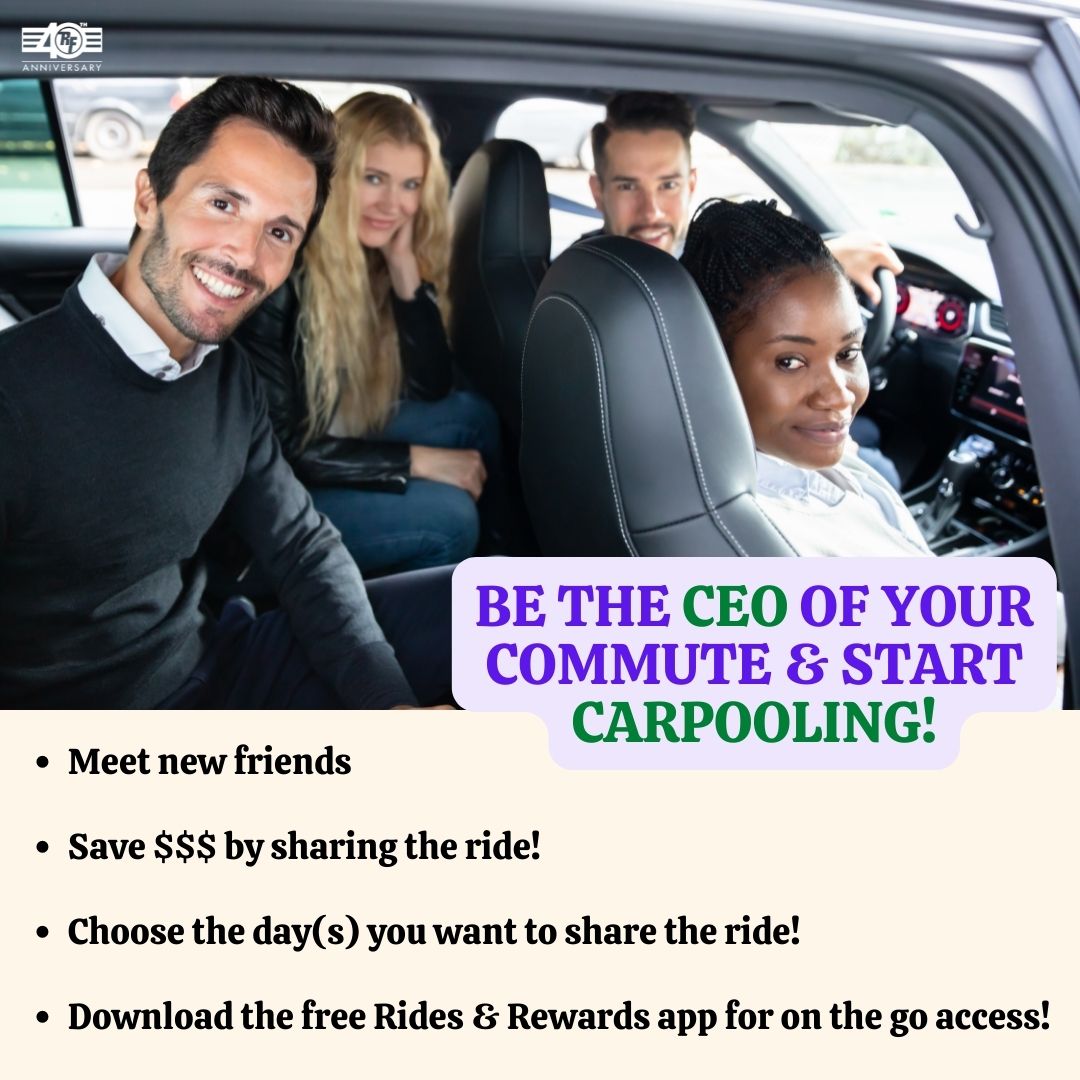 Carpooling is easy, affordable and eco-friendly.
Download the app or register here today to find your new BFF, start a carpool chat or better yet, some carpool karaoke - all on the way to work! Or call us at (804) 643-7433 so we can help you get started!