PlanRVA Recognizes RideFinders as a Don't Trash Central VA Partner
Aug 23, 2022
Recently, PlanRVA highlighted RideFinders as a Don't Trash Central Virginia Partner during its Partner Highlight. The goals of the Don't Trash Central Virginia campaign are to increase awareness of litter and its negative impacts in the community, build knowledge about litter prevention strategies, and encourage action through participation in public clean-up opportunities.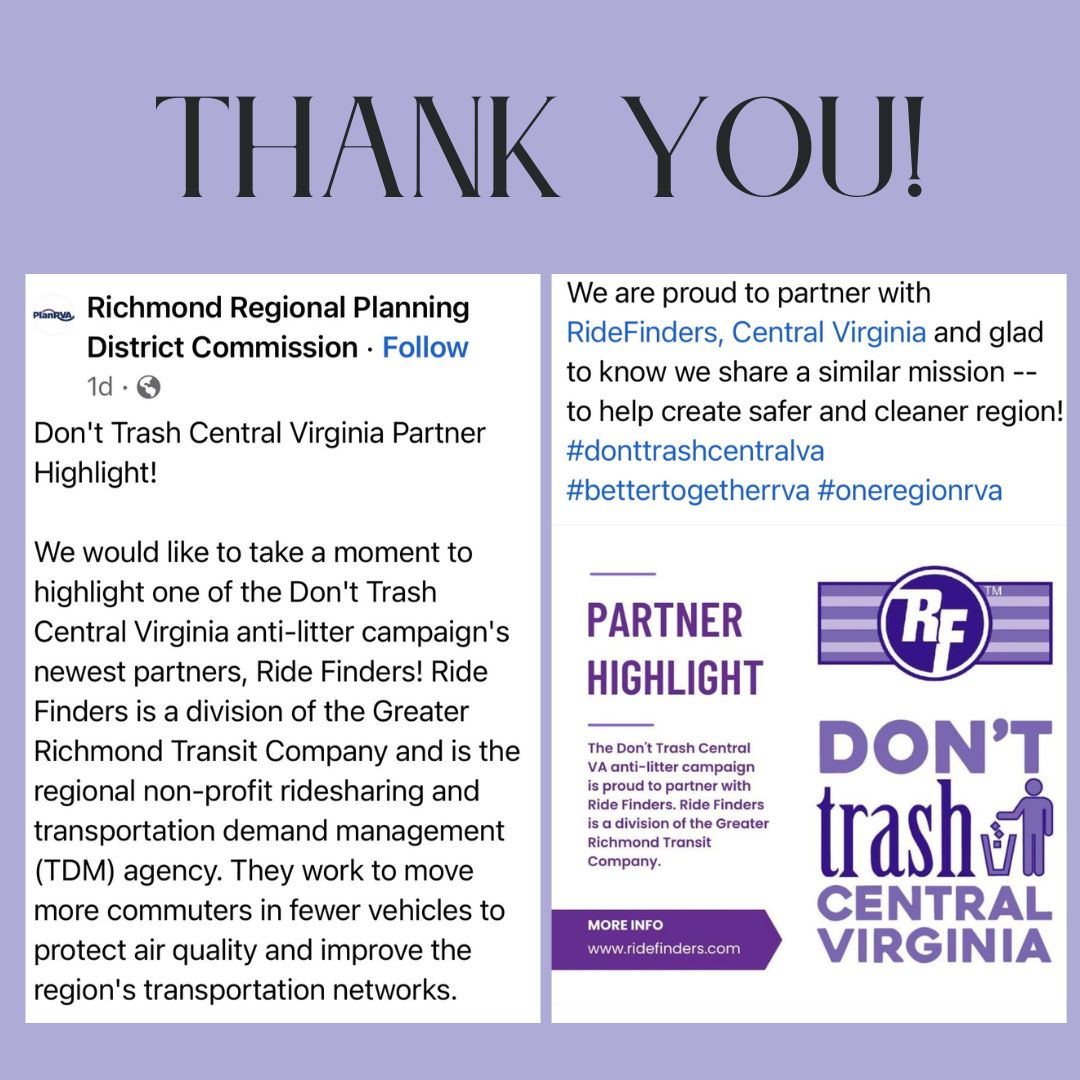 RideFinders is a proud partner and shares this important campaign with commuters, the business community, social media followers and the community.
In the Partner Highlight, PlanRVA states that they are proud to partner with RideFinders and glad to know that collectively, we share a similar mission -- to help create a safer and cleaner region! Learn more about the Don't Trash Central Virginia campaign. Take the pledge to keep Central Virginia litter free!